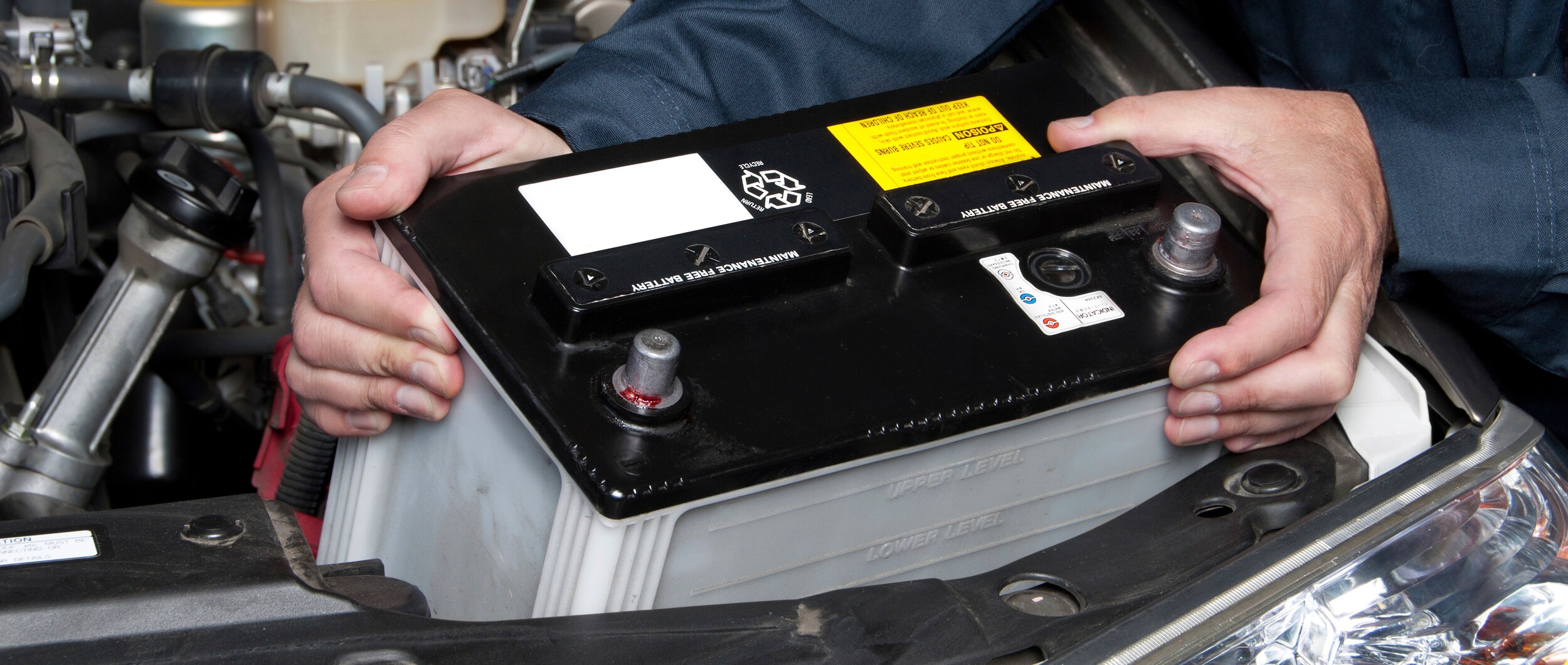 Battery Maintenance at Volkswagen of Norwood

There is nothing worse than having a weak or dead car battery. But if you keep up with your Volkswagen vehicle's routine maintenance schedule, you can avoid major problems and expensive repairs. At the Volkswagen of Norwood service department, we recommend checking your battery's status regularly.
The Benefits of Routine Battery Maintenance

As you know, your Volkswagen Atlas, Golf Hatchback, or Jetta is going to need regular battery maintenance to perform properly. Your car battery the heart of your vehicle, and it also controls all the electrical parts of your car. Remember, if your battery is dead or weak, your car will not start!
Pickup, Delivery, & Contact Free Battery Options
Volkswagen of Norwood is proud to offer complimentary vehicle pick-up, delivery options, and contact-free services. Please give our service department a call, and we will help you schedule a time to pick up your vehicle. When our service professionals have completed battery maintenance, we will return your vehicle to you!
Your Battery Questions Answered!      

What Type Of Battery Does My Car Need?
Selecting the type of battery your vehicle needs can be overwhelming at times, especially since there are many sizes to choose from. Luckily, our Volkswagen technicians can help you select the right one for your model. We carry many battery brands, including Duralast, Odyssey, and Optima.
How Long Does Battery Replacement Take?
A battery replacement can take about 45-60 minutes for our team to complete. If your car needs other services, please note that your total waiting time can increase. We do offer loaner vehicles in Norwood upon request.
When Does My Car Need a New Battery?
How often you drive, and various weather conditions may affect your vehicle needing a battery. Usually, our batteries will last anywhere between 3 to 4 years. If you need to schedule Volkswagen battery maintenance, please give us a call or book an appointment online.
How Much Does a New Battery Cost?
Depending on the size, brand, and power, battery prices may vary. Of course, you can give our service department a call, and our team will provide you with the estimates you need.
Is Anything Else Included During My Battery Replacement?
Aside from replacing your vehicle's battery, our technicians will also inspect your vehicle from the inside out. We will ensure all your car's parts are working properly. If we do see a potential issue, we will let you know so that we can repair the problem quickly.
Do You Offer Specials On Batteries?
Our Volkswagen service center is proud to have various offers on car batteries and maintenance. We encourage you to view our service and parts specials pages to learn more about our offerings.
Are You Interested in Finding Battery Maintenance Services?

You will find battery maintenance and other services right here at Volkswagen of Norwood. Our service department is proud to serve our neighbors visiting from Boston, Stoughton, Dedham, Canton, and Foxborough.