Explore The New Volkswagen ID.4 EV
Lease or Purchase a New Volkswagen ID.4 at Volkswagen of Norwood
The Volkswagen ID.4 is a compact electric vehicle that is powered by a rear-mounted electric motor. This motor delivers 201 horsepower and 228 pound-feet of torque for an impressive ride. Here at Volkswagen of Norwood, we believe the Volkswagen ID.4 is in a class of its own. Please stop by our Volkswagen dealership to learn more.

Volkswagen ID.4
EXTERIOR FEATURES
Design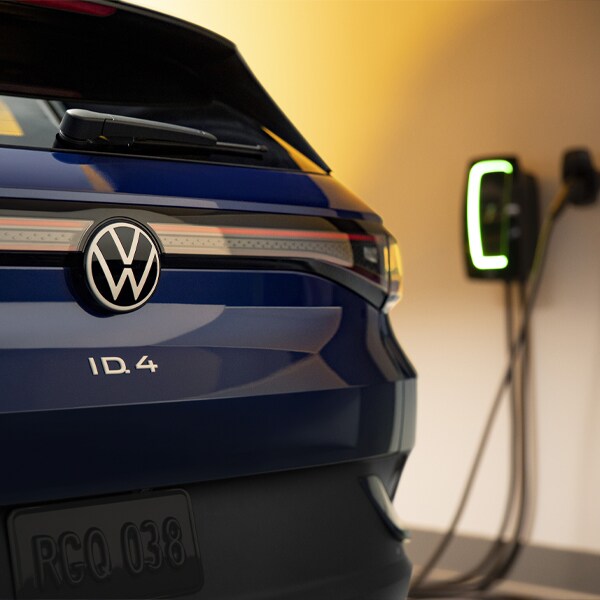 The new Volkswagen ID.4 features new aerodynamic lines, which will certainly turn the heads of other drivers. This electric vehicle also features an expansive panoramic fixed glass roof that lets the sunlight inside the cabin.
Gradient Package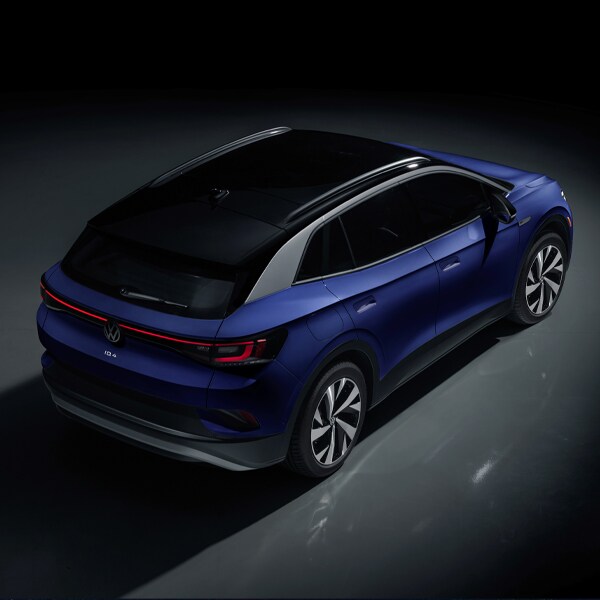 The optional Gradient package takes exterior styling to the next level. This package includes a black roof with silver roof trim, silver accents, and silver roof rails. Plus, 20-inch wheels tie the whole appearance together.
Lighting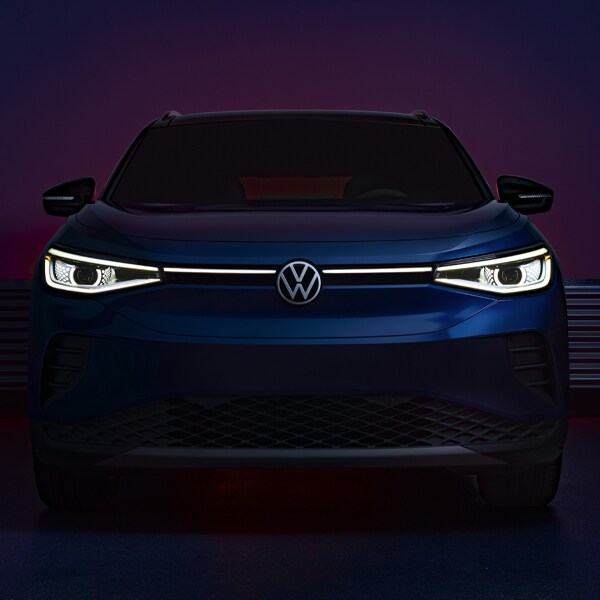 The Volkswagen ID.4 features LED taillights and illuminated door handles. Upgrade your options to the Pro S, Premium LED projector headlights, the illuminated front Volkswagen logo, and light line in the grille for even more style.

Volkswagen ID.4
INTERIOR FEATURES
Passenger Space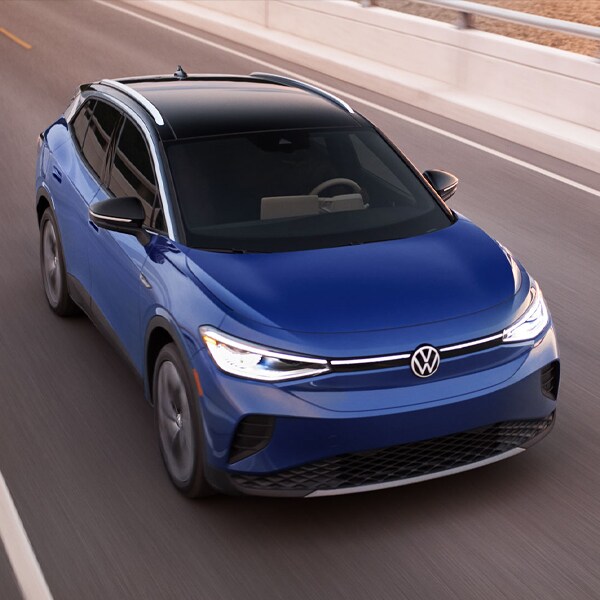 The ID.4 has your passengers in mind, and there is plenty of space for four of your friends. The leg room in the back seat reaches 37.6 inches. There is 64.2 cubic feet of cargo space when the rear seats are folded down to store all your belongings.
IQ.DRIVE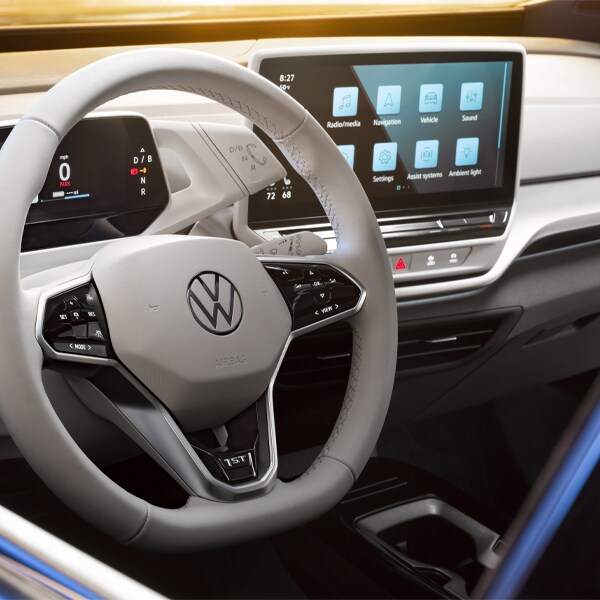 IQ.DRIVE, Advanced Drivers Assistance Technology features hands-on semi-autonomous capability. It also includes a collection of intelligent features designed to help you navigate the road ahead, like Lane Assist and Adaptive Cruise Control (ACC).
2021 Volkswagen ID.4 Models 
The newest model from Volkswagen is now available for preorder. You are invited to visit our showroom or contact us to discuss your financing options. Once you have reserved and ordered your new Volkswagen ID.4, you can track it as it arrives at Volkswagen of Norwood.
2022 Volkswagen ID.4 Models 
The new VW ID.4 makes a return for the 2022 model year just one short year after its initial launch. An electric range of 250 miles, impressive interior styling, and enhanced range of power are just a few exciting areas that can found in the electric compact SUV. Do you have questions about the 2022 ID. 4? Contact our sales team for more details. 
Are You Interested in Learning More About the Volkswagen ID.4?
You can learn more about the Volkswagen ID.4 and everything it has to offer by calling us directly or visiting 1280 Providence Highway, Rt 1 "The Automile" in Norwood, MA. We are proud to serve our neighbors throughout the Boston, Stoughton, Dedham, Canton, and Foxborough, MA areas. Please feel free to reach out to our team with any questions you have!
Get Directions